Our Team is at the FOREFRONT of Marketing + Selling Properties.
As a team, we each can focus on what we do best, but also come together to make sure you receive the attention and thoroughness you deserve, making sure your deal goes through smoothly.
The Peter Hewitt Team is a team of local real estate experts ready to reveal the secrets of how we can help you sell your home. Marketing your property is a top priority to us. We keep you in touch with our continuous efforts to promote its exposure. We are constantly striving to market your property to as many buyers as possible to get you the highest price achievable in the shortest period of time. With our UPGRADED ACCOUNTS ON THE TOP SITES, your property will BE SEEN by TRIPLE the amount of buyers!
We are committed to fast, professional and courteous personal service to help you understand and feel at ease throughout the home selling process. We work as a team and would like you to know that you can trust in us to work extremely hard, provide you with the exceptional results you expect, and to help you sell and find your next perfect home.
Staging Assistance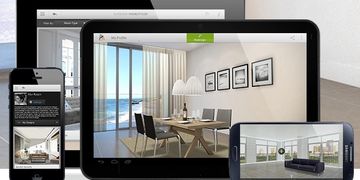 We help you prepare your home to look it's best, with suggestions that will bring you top dollar in the shortest period of time. Even if your property is vacant, we can digitally stage it for you.
Professional Photos & Brochures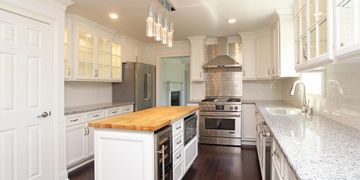 Our Team will make sure your home is presented in a professional, beautiful manner, with quality equipment and care through impressive photos, brochures and marketing materials. Our Team delivers marketing from print, to online and social media advertising that will IMPRESS!
Upgraded & Featured
Not only do we have Upgraded Accounts to Feature your property on the top sites, we belong to all 3 surrounding MLS, from NEPA to Philadelphia for added exposure for your home to buyers relocating to the area and all agents / buyers searching.
Team of Buyer Agents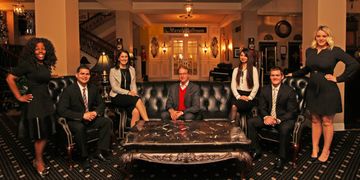 It Takes a Village + our Team of Buyer Agents are focused on selling your property, following up extensively with every buyer inquiry, so you never miss a single opportunity. We are constantly staying in touch with our Exclusive Database of 1000′s potential buyers for your property.
Marketing Coordinator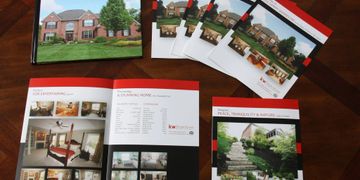 Full Time Director of Operations & Marketing to oversee and exemplify the marketing of your property + attention you receive, keep you informed every step of the way, making sure you and your property receive the attention that you deserve.
Guiding You to Closing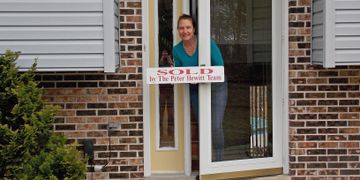 With a Personal Transaction Coordinator to guide you to closing and help handle anything needed, you'll enjoy the process with less stress making your closing go smoothly.
Experience our COMMITMENT to providing our sellers with an uncompromising level of service, to your property sold for as much as possible, as quickly as possible. Some Agents simply List Homes… We MARKET + SELL Them.
Our multi-member Buyer Team follows up extensively with all buyer leads, so you never miss a single opportunity. Take advantage of special advertising opportunities to exploit your home's best features/amenities. We make sure your property receives the attention it deserves.